The Morning Heresy is your daily digest of news and links relevant to the secular and skeptic communities.
Sen. Al Franken announced his resignation from the Senate yesterday, making sure to note the sick irony that Roy Moore will likely be coming into the Senate as Franken goes out.
Oh, but you know who else is resigning? Arizona's ultraconservative Rep. Trent Franks, who is being investigated for the sexual harassment of two female staffers.
At The Atlantic, McCay Coppins wonders what ever happened to the so-called "values voters" of the 90s and aughts, as Roy Moore seems poised to win his Senate race, and white evangelicals zealously back their hedonistic boor of a president. Albert Mohler of the Southern Baptist Theological Seminary says evangelicals have given up trying to find leaders who both support and embody their values, and will now just settle for the support part.
Jack Jenkins of ThinkProgress takes to Twitter to clarify what Coppins might mean by "the secular left."
From atop a mountain in Chile, scientists have gazed back into deep time, and discovered a supermassive black hole 13 billion light-years away. And yes, that means this cosmos-devouring phenomenon hails from the universe's beginnings, merely 690 million years after the Big Bang.
A pastor at the Come Alive Church in Medford, NJ is accused of sexually assauting four children.
At Seacoast Online in New Hampshire, a nun writes a letter to the editor about that atheist flag in Somersworth, and oh, how she pities us:
I do not dispute the right of atheists to fly their flag in Somersworth. But why would they want to? Poverty is not a cause to celebrate. Not knowing that one is infinitely loved is the greatest form of poverty.
I'm going to go ahead and say my massive grad school debt is a greater form a poverty.
Sean Gallagher at Ars Technica says that the U.S. military may be overstating its ability to fry a North Korean ICBM before it's launched with "high-output transient electromagnetic waves."
In Whitehall, NY, a 12-foot statue of Bigfoot is erected because, um, a real one might be around? I don't really know.
A federal district judge says churches are not eligible for FEMA relief money for recovery from Hurricane Harvey.
American Atheists puts up a billboard in New Mexico that says, "Just skip church, it's all fake news."
Joe Nickell investigates the haunting of Buford's Tavern in Virginia, where ghosts are said to haunt a stash of valuable treasure.
Rev. Dr. Susan Henry-Crowe and Rabbi David Fox Sandmel co-author an op-ed calling for the Senate to leave the Johnson Amendment alone:
Repeal would encourage divisive manipulation of religious organizations by campaign donors who are not subject to customary campaign finance laws — a process that could make politicians beholden to religious majorities and darken the transparency of the electoral process.
A group called the Todd Becker Foundation is finding itself in public schools, teaching kids at assemblies that they have to turn their hearts over the Jesus, and that being gay is really bad.
There now exists a satellite in orbit around Earth, the size of a loaf of bread, that is intended to represent and contain the entire Space Kingdom of Asgardia. In Thor: Ragnarok, we are told that Asgaard is not a place. The Kingdom of Asgardia definitely isn't either.
Quote of the Day:
This meme, which I saw tweeted by one Rev. Rob Lee, is the greatest thing perhaps every to exist, and may be the reason the cosmos came into being in the first place: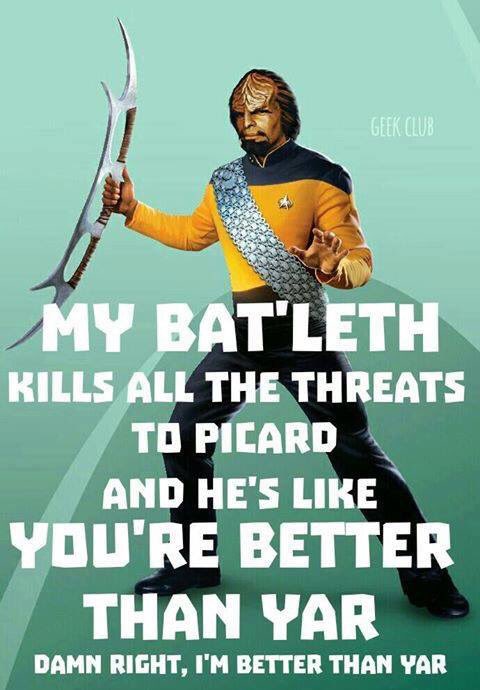 * * *
Linking to a story or webpage does not imply endorsement by Paul or CFI. Not every use of quotation marks is ironic or sarcastic, but it often is.
Follow CFI on Twitter: @center4inquiry
Got a tip for the Heresy? Send it to press(at)centerforinquiry.net!
News items that mention political​ candidates are for informational purposes only and under no circumstances are to be interpreted as statements of endorsement or opposition to any political candidate. CFI is a nonpartisan nonprofit.
The Morning Heresy: "I actually read it." – Hemant Mehta