Once again, a repeal of the Johnson Amendment is being snuck into a "must-pass" appropriations bill. Hemant notes:
The Center For Inquiry, rightly opposing this move, is already urging members to take action by contacting their representatives. They also signed on to a letter yesterday, along with 144 other groups, urging the House Appropriations Committee to reconsider this horrible repeal.
Michael Harriot at The Root reports on the creationist and racist fake-history being taught to school kids that get billions state voucher funding, calling it "a national epidemic":
Slaves who accepted Jesus into their hearts were better off than the ones who held on to African religions. Black people were pretty happy under Jim Crow until Northerners messed everything up. Noah brought dinosaurs onto his ark and Africans had dinosaur puppies, but the Nazis don't want you to know that.

These are not crazy ideas, these are lessons from textbooks and workbooks being taught as facts to hundreds of thousands of children in private and charter schools across Florida. Even worse, the taxpayers of Florida are footing the bill for students to learn these alternative facts.
The U.S. Commission on International Religious Freedom, which you'll remember now includes the loathsome Tony Perkins, unanimously chooses Tibetan scholar Tenzin Dorjee as its Chair.
Hey look, it's Alejandro Borgo of CFI Argentina talking about pseudoscience in a short video, which is of course in Spanish, so I mostly have to assume that's what he's talking about.
The Judiciary Committee of California's state senate passes a bill declaring gay-conversion therapy a fraud, a measure that has already passed the full assembly. Opponents of the bill claim that it will limit use of the Bible, which makes absolutely no sense.
Rev. Wade Burleson wants the Southern Baptist Convention to provide a database of sexual predators in order to protect church members.
What do Donald Trump and Kim Jong-Un's signatures say about who they are? Probably nothing, but that won't stop folks from writing articles about it.
The Science Moms explain why attacks on "GMOs" aren't sticking it to The Man, but very likely screwing over the poor.
What do conspiracy theorists Alex Jones, Mike Cernovich, and Joe Rogan have in common? Other than being conspiracy theorists? They all sell skin care products. I wish I was kidding.
I didn't know that The New York Times had a whole column devoted to "detoxes," but I'm not surprised that they give a lot of column inches and screen real estate to, as Slate's Rebecca Onion puts it, "casual, credulous treatments of pseudoscientific 'wellness' concepts."
Susan Gerbic talks to Annika Merkelbach, a German skeptic activist at SkepKon in Cologne. SkepKon may sound like the EVIL version of a skeptics' conference, but of course that honor belongs to CSICon! (I'm kidding, Barry.)
Oh wow. Sitting in a room lined with rock salt is apparently a thing now. It's called "halotherapy," and as Steven Novella shows us in the marketing materials, the claims are, well, broad:
The calming and detoxifying effects of halotherapy can support the immune, nervous and lymphatic systems. Additional benefits are reduced stress and headaches, increased energy, and better sleep patterns. Salt ions purify the air and may increase lung capacity and reduce physical ailments for adults, children and athletes. Treatments are recommended to help keep the body healthy during flu or allergy seasons.
Reminder that a lot of folks in Iceland seem to sincerely believe in magical elves.
This lady really hates Clarence Darrow.
Quote of the Day
I've got two for you, and they're both fake. Via Clickhole, here's our own Richard Dawkins on why he's an atheist. And remember this is fake.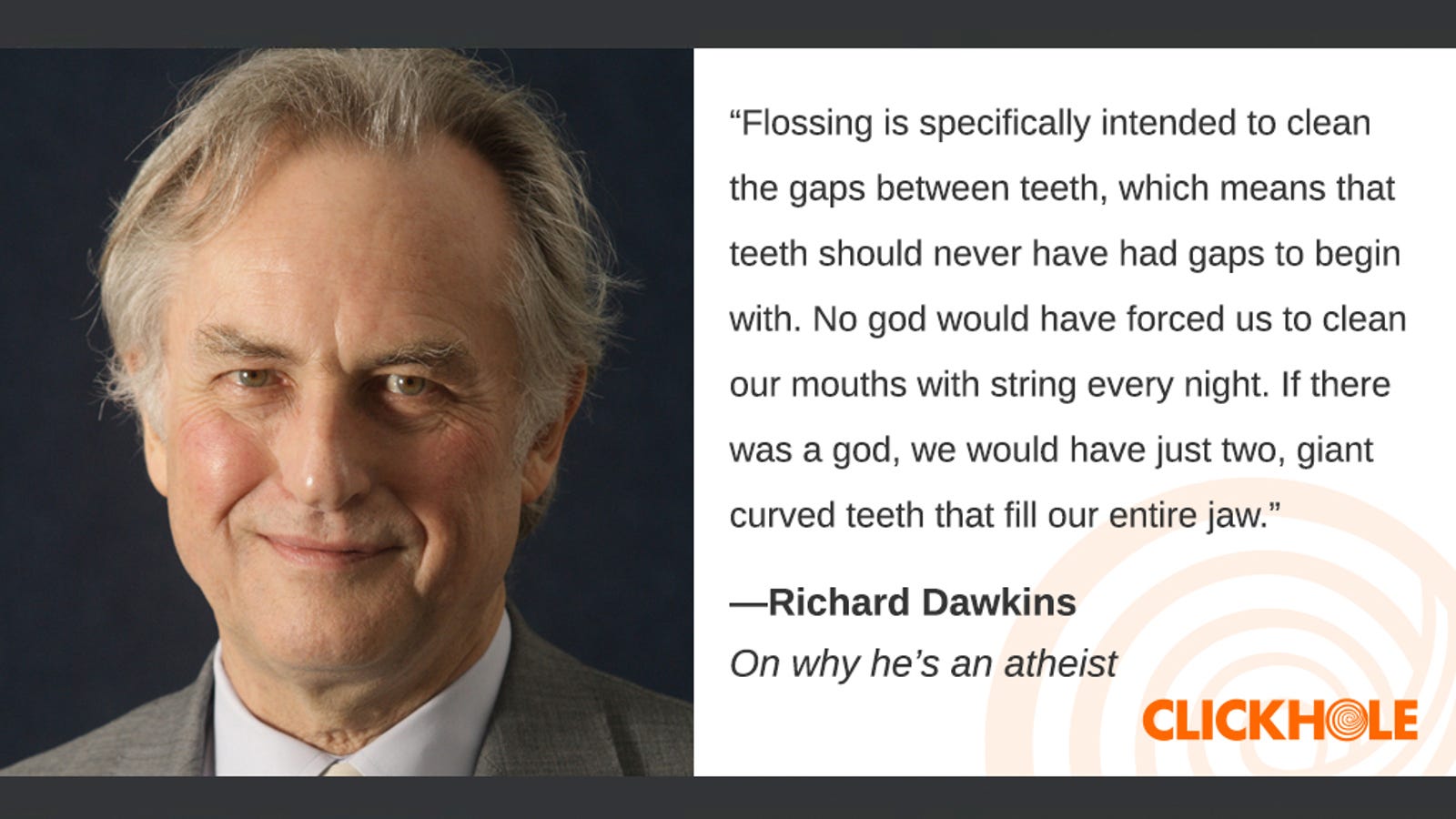 But even better is this fake quote from David Blaine which is also fake.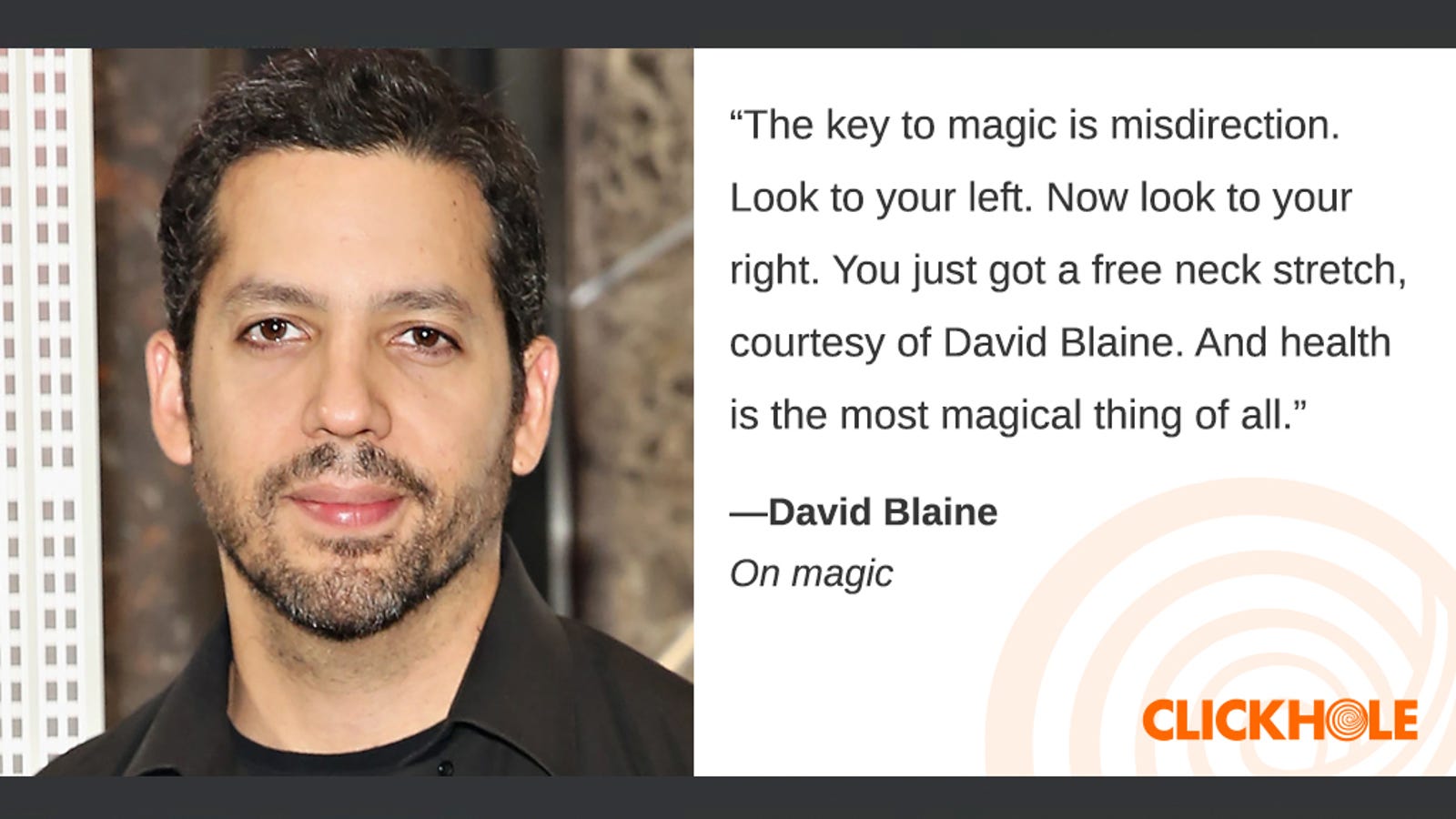 * * *
Linking to a story or webpage does not imply endorsement by Paul or CFI. Not every use of quotation marks is ironic or sarcastic, but it often is.
Photo by Florian Pagano on Unsplash.
Follow CFI on Twitter: @center4inquiry
Got a tip for the Heresy? Send it to press(at)centerforinquiry.net!