The library was once a physical location one would go to check out books and various forms of media for entertainment and research purposes. A large room of bookshelves lined up in rows, desks with patrons hunched over material, and a librarian shushing rowdy teenagers are often the first images conjured by the word library.
Although some of these services still remain (libraries are still noted for their collections of books and tables large enough to cover in research material), libraries have also updated to the times and offer services beyond physical boundaries. This is as true in public libraries as in academic libraries and special collections libraries around the world. At the CFI Libraries in Amherst, New York, most of the material is stored in the climate-controlled basement. Its collections range widely in topic, from freethought and religious studies to paranormal investigations and cryptozoology, and include such formats as books, photographs, and microfilm.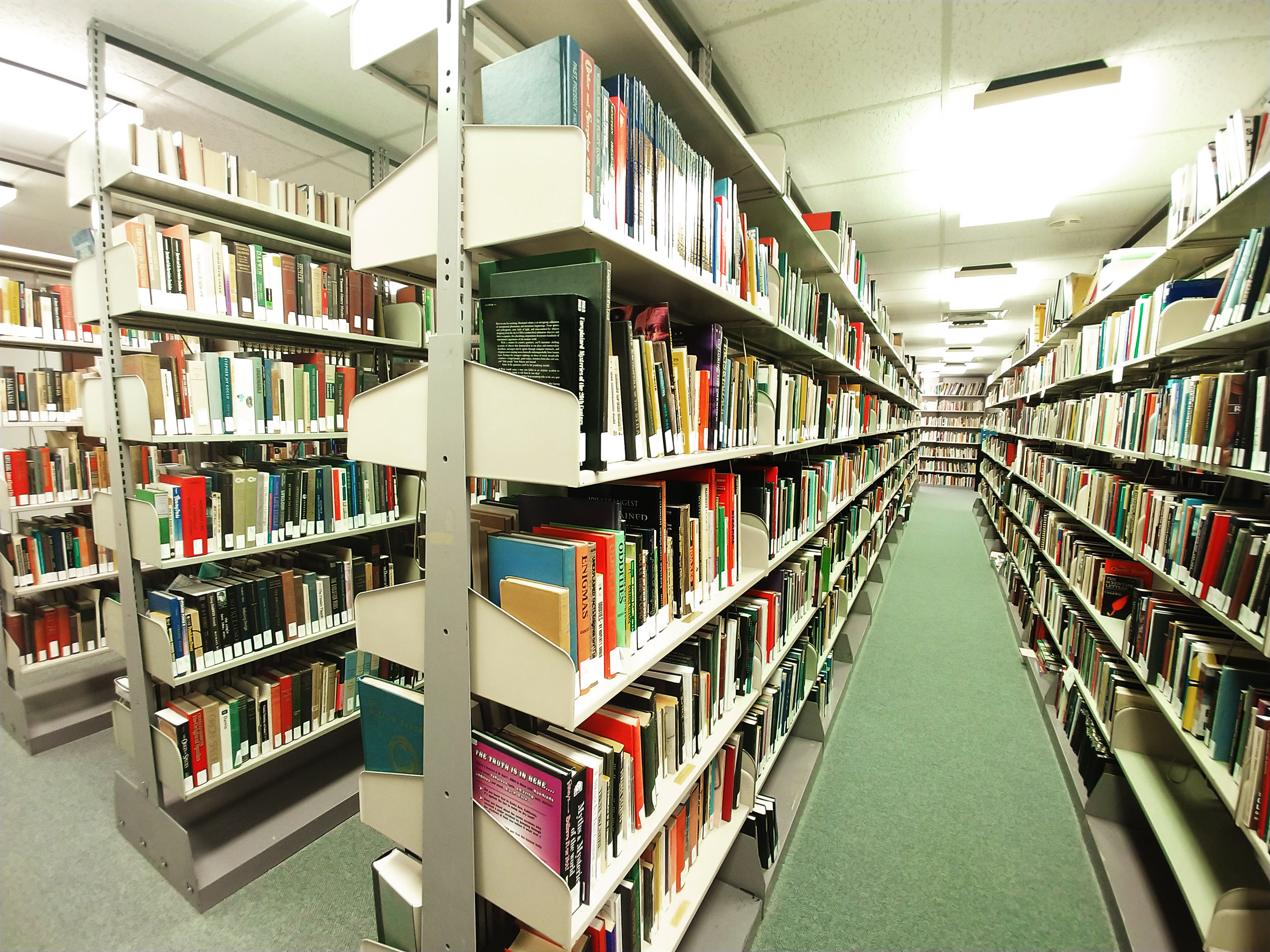 One of the many fascinating holdings of the CFI Libraries is the stored collection of The Truth Seeker periodical, first published in 1873 and still running to this day. As noted in Tom Flynn's article on the history of the journal, The Truth Seeker is considered the first freethought publication, and the articles published within the journal discuss and debate topics such as skepticism, science, human rights, and, of course, freethought. However, some of the volumes of the periodical are particularly difficult to access due to the rarity of surviving physical copies. 
My project within the CFI Libraries is to go through CFI's current collection of The Truth Seeker on microfilm, then later in print, to identify missing or damaged pages that may need to be replaced before the entire backlog can be digitized and preserved. This project has brought up interesting questions regarding the responsibilities of today's libraries and the role they play in preserving and providing access to information.
Why Do We Need Preservation?
Although it often seems like everything is already online, the reality is that most of the information that exists in the world is not on the internet.
The Smithsonian Institute recently published that only about 22 percent of their museum objects and less than half of their archival materials have been digitized. With the amount of information produced before the invention of the internet, including digitally produced information not uploaded online, it is clear that not everything will have the chance to be digitized. Information printed on paper, film, and other physical materials face degradation challenges because paper rots and prints fade. Although microfilm is considered an archival standard today, technological changes could make the medium obsolete in a couple of decades, which would require an upgraded storage medium or long term storage for the microfilm. If cared for properly, microfilm can last for hundreds of years, but will microfilm readers and reels still be produced long enough to digitize full microfilm collections? 
This is where my work at the CFI Libraries begins. The early volumes of The Truth Seeker publication have already been microfilmed and stored. For some of these individual issues, the microfilm copy is the only one that exists in the world, making them rare and highly prioritized for digitization. As I flip through the slides, I check for damage, blurriness, and missing pages that could be a problem for creating accessible digital copies later on. With the eventual goal of gaining access to a readable copy of every page and issue of The Truth Seeker, it is essential to make sure the original copies are in the best condition they can be. As time wears on, they will continue to degrade, and so preservation will allow us the maximum time needed to complete this project and secure the information for future scholars and enthusiasts. 
How Does Digitization Help Preservation?
One of the major conversations among archivists is the advantages and disadvantages of the physical object vs. the information contained within the object.
Some physical objects, such as The Book of Kells, for example, are revered for their physical format, and so that object will be preserved and protected for as long as possible. However, for mass-produced books and periodicals, their information may be deemed more important than the physical form, which is often made of low-grade paper and cardboard that degrades quickly.
For the objects that are being preserved for their physical significance, challenges regarding handling and display arise. Digitization can help solve some of these concerns, because digital images can be handled many times by many users without degrading over time, provided that the digital file is upgraded and protected from corruption.
Archivists do not have to worry about dirt, oil, or light damage on the original printed material if the object is viewed digitally. Instead, their work is mainly regarding the proper storage of the original work. In this sense, digitization has a two-fold purpose: allowing users to access and analyze the object while also protecting the original physical material from any unnecessary damage.
Periodicals, for example, are often printed on cheaper wood pulp paper that oxidizes and turns yellow over time. Inks that are exposed to light can fade and even disappear. These changes can be seen in the physical copies of The Truth Seeker from the 1870s. These papers were not created with the intention to last hundreds of years. As with most journals, they were printed in mass numbers to be sent to subscribers in a short amount of time. It is only with the gift of hindsight that we understand the importance of these publications to the history of freethought, which makes them valuable for researchers and historians. Therefore, these publications have been highly prioritized for digitization so that their information can be saved for future users. Digitizing the periodicals not only saves the information as it is but also allows for quality touch-ups to make the articles appear their best before being seen by users.
The Preservation Challenges for Archivists and Librarians
The one challenge that will be the most consistent for any archivist is time. As mentioned above, thousands of years of writing and material existed before the internet was ever invented. Even with the help of every information professional on the planet, it would still be impossible to digitize every physical object before it is lost. Therefore, libraries and archives have to prioritize what they will digitize, often relying on a set of policies regarding the rarity, condition, and relevance of the items in their collections. Items that fall apart at a touch may be prioritized so that the information is preserved while specialists work on repairing or storing the original object. Some issues of The Truth Seeker exist only at the CFI Libraries, making them rare stores of information considered priorities for digitization.
Once items have been chosen for digitization, staff and resources must be committed to the project. This will require a change in responsibilities for staff or the hiring of new staff, volunteers, or third-party services. Grants may be considered for funding a specific project, much like the project digitizing The Truth Seeker. Also, every physical format will have to be considered when acquiring resources to digitize the information such as a flatbed scanner for documents and photographs, a book scanner or camera for books, and a microfilm reader for microfilm. Beyond the physical resources and labor requirements for the project, legal considerations must also be made. Before starting the project, it should be known if the copyrights of the information being digitized are public domain or owned by the working organization. If not, the organization must receive permission from the copyright holders before digitization can begin. 
This is a small sampling of challenges that must be considered before starting any preservation project, which I have had to consider. Working with microfilm has been a new experience for me, and I have had to research and practice working with the material. Eventually, this project will move onto the physical copies of The Truth Seeker and I will have to consider the best way to scan and store those materials as well. Even for a small operation such as this, we still must consider the time, research, and storage space that is required in correctly preserving this material for future use.
How Does Digitization Help with Accessibility?
In many ways, we are lucky to be living in a global community where information can be easily shared across physical barriers. This is especially true within the academic world. Now a scholar studying freethought history and American freethought publications does not have to fly to CFI in Amherst, New York, to work with the physical copies. As mentioned earlier, the less contact with the original objects possible is ideal for the sake of preservation, and while many people may wish to travel to the CFI Libraries for their research, it is not an absolute requirement anymore. Building a network between researchers and information professionals can occur via the internet, and information can be shared through email, the cloud, mail, or interlibrary loan systems. 
Libraries have become much more than their physical location, and although they still have rows of bookshelves and large writing desks, they also expand out into the community and throughout the world. By preserving, digitizing, and providing access to information held in the collections, librarians are able to aid researchers, promote information literacy, and engage in conversations about the relevance of items and information in their libraries.