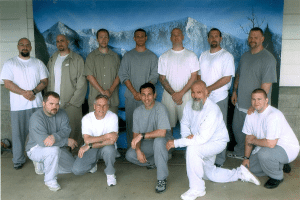 December 19, 2015
One year ago, CFI took over a wonderful program dedicated to getting books about science and secularism into the hands of prison inmates, offering an alternative to the overabundance of religious material they are often exposed to in the prison system. Today the Freethought Books Project is stronger than ever. Just this year, the program sent 500 books and magazines to 150 individual inmates in institutions in 28 states, with hundreds of books donated by authors and publishers, and the establishment of a pen pal program that now boasts 30 volunteers.
See our program update for even more great developments.
Our goal for the year is to make sure we get at least one book into the hands of every single inmate who requests one.
You can help us make that happen by checking out the program's Amazon wish list and donating books from the list or donating financially directly to the program.
Visit the Freethought Books Project section for more details.